Podcast: Play in new window | Download (Duration: 35:19 — 32.4MB)
Subscribe: iTunes | Android | RSS
 Spoiler poll results; BOTNS Summer Reading Bingo, Americanah, and Bird Box.
 Spoiler: This book has a twist!
First, special thanks to Len Edgerly for inviting Michael and me to be guests on episode 303 of The Kindle Chronicles podcast. Len interviewed us about Books on the Nightstand and Booktopia, and the interview was recorded on the final day of Booktopia Boulder.
Next, drumroll please: The results of our poll are in! 57.68% of you think that knowing about a big plot twist is the equivalent of a spoiler. This is an unscientific poll, and perhaps I swayed the voting by stating my beliefs. In any event, we will be even more vigilant about not "overhyping" a plot twist. But as you'll hear, this makes our jobs more difficult, as we struggle to find the balance. Thanks to all who voted!
Audiobook of the week (08:58):
   Field of Prey by John Sandford, narrated by Richard Ferrone, is my pick for this week's Audiobooks.com Audiobook of the Week.
Special thanks to Audiobooks.com for sponsoring this episode of Books on the Nightstand.
Audiobooks.com allows you to listen to over 40,000 audiobooks, instantly, wherever you are, and the first one is free. Download or stream any book directly to your Apple or Android device. Sign up for a free 30-day trial and free audiobook download by going to www.audiobooks.com/freebook
Beach Blanket Book Bingo (13:36):
Memorial Day marks the official kickoff to summer here in the US, and got us thinking about summer reading. But we have talked about summer reading every summer. So we decided to try something different. Join us in playing BOTNS Book Bingo! Special thanks to Retreat by Random House for the inspiration!
Just visit the link below and you'll see a BOTNS bingo card. HIT REFRESH TO GET A NEW, RANDOM CARD. You will also see a link to print the card.
Use this BOTNS Bingo Card in any way you like to enhance your summer reading. You can choose to go after a particular Bingo row and pick the books that fit; you can read as normal and check off books as you read; or write each of your words on a slip of paper and draw randomly, reading until you get Bingo!
My idea for "Free Square" is to watch a movie or television show based on a book I've read. Feel free to adopt that strategy.
Michael and I are committed to each getting a BINGO before Labor Day. We've started a Goodreads thread to discuss how YOU are going to play BOTNS Bingo.
Two books we can't wait for you to read (24:31):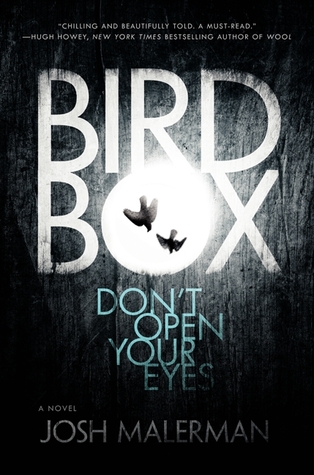 Ann's pick for this week is Americanah by Chimamanda Ngozi Adichie, a beautifully-written novel that explores racism in all its forms. It's an important book, but also a thoroughly entertaining and literary novel.
Michael talks about Bird Box by Josh Malerman, a novel of psychological horror in which the "monsters" are never seen. Michael describes it as a visual plague — if you see the creatures, you will die by your own hand.