Podcast: Play in new window | Download (Duration: 35:08 — 32.3MB)
Subscribe: iTunes | Android | RSS
A few follow-ups. What makes a classic a classic? And we recommend Marbles by Ellen Forney and My Salinger Year by Joanna Rakoff. 
A Few Follow-ups
We've had a wonderful response to BOTNS Bingo. If you haven't printed your card out yet, check out our original post for instructions, and the link to get your own card.
Ann received a comment about her audiobook recommendation last week. It was a book that featured violence toward women and the commenter mentioned the unfortunate timing with the Santa Barbara shootings. It made us wonder about the difference between violence shown on TV and in the movies, and that portrayed in books. Ann found an interesting article about women who read violent crime fiction. It's a thorny subject to be sure, but one we will try to be more cognizant of in the future.
Audiobook of the week (10:43)
 The Sweetness at the Bottom of the Pie by Alan Bradley, narrated by Jayne Entwistle, is my pick for this week's Audiobooks.com Audiobook of the Week. Here's a link to all of Alan Bradley's books on Audiobooks.com.
Special thanks to Audiobooks.com for sponsoring this episode of Books on the Nightstand.
Audiobooks.com allows you to listen to over 40,000 audiobooks, instantly, wherever you are, and the first one is free. Download or stream any book directly to your Apple or Android device. Sign up for a free 30-day trial and free audiobook download by going to www.audiobooks.com/freebook
What Makes a Classic a Classic? (13:37)
Shiney, via Twitter, asked what makes a classic classic. There are obviously many different ways to define a classic. Many books that are in the public domain (copyright has expired) are classics, as are the books most often assigned in classes. Some books are a classic work of a certain genre, like 1984 is for dystopia. (Of course, 1984 is widely believed to have been inspired by Russian novel called We – so is that a classic too?) Because of the vast number of books published these days, is it harder for something to become a classic? In fifty years, it's likely Harry Potter will be considered a classic, but can the same be said of Wonder, or The Fault in Our Stars? It seems that only time will tell.
Two Books We Can't Wait For You to Read (26:02)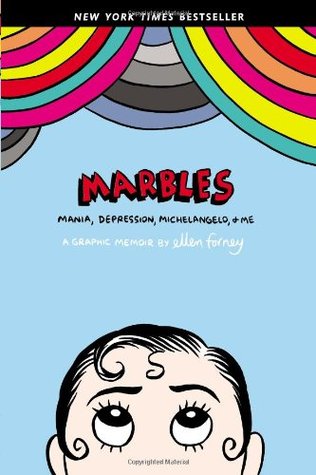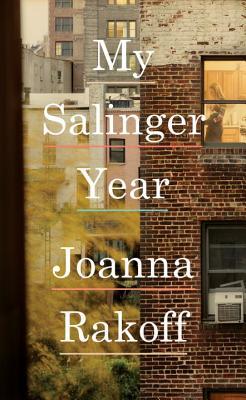 I recommend Marbles, by Ellen Forney. Subtitled "Mania, Depression, Michelangelo, and Me" this graphic memoir is an honest, raw, and funny look the author/artist's bipolar disorder diagnosis, her struggles with medication, and what that did to her artistic drive and abilities.
Ann recommends My Salinger Year, by Joanna Rakoff, which chronicles the author's time working for a literary agent, during which she clandestinely responded (as herself) to fans who had written J.D. Salinger. It's a wonderful look at publishing in the 90's.