Podcast: Play in new window | Download (Duration: 37:22 — 34.3MB)
Subscribe: iTunes | Android | RSS
Ann goes to BookCon, Ian McEwan archives in Austin, TX, Emma Straub's The Vacationers, and Archie meets zombies.
Michael achieved his goal of $1500 and has now shaved his head to raise money for cancer. Thank you to all Books on the Nightstand listeners who supported him!
 Ann goes to BookCon
In other news, I report in this episode on my trip to BookCon, which was held in New York City on Saturday, May 31st. It was a day filled with author panels, autographings, and 10,000 book fans — many, many of whom were teenage girls delighted to see their favorite authors like John Green and Veronica Roth. As I said on the podcast, this was a place where it was cool to be a Book Nerd. And though I limited myself to bringing home only 3 Advanced Reading Copies from BookCon, I was so busy that I ended up with only two: Rainey Royal by Dylan Landis, and Maplecroft by Cherie Priest. That led Michael to recommend The Borden Tragedy, a graphic novel by Rick Geary.
Did you attend BookCon? We'd love it if you would call our voicemail line and share your thoughts about it (209-867-7323).
Audiobook of the week (15:25)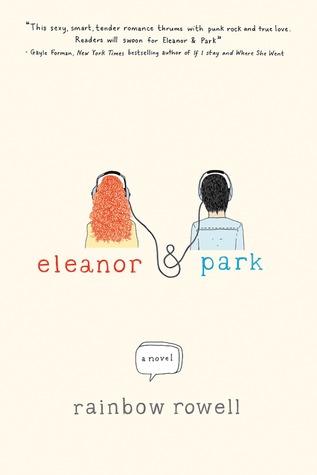 Eleanor & Park by Rainbow Rowell, narrated by Rebecca Lowman and Sunil Malhotra, is my pick for this week's Audiobooks.com Audiobook of the Week. It's a Young Adult novel that I really loved.
Special thanks to Audiobooks.com for sponsoring this episode of Books on the Nightstand.
Audiobooks.com allows you to listen to over 40,000 audiobooks, instantly, wherever you are, and the first one is free. Download or stream any book directly to your Apple or Android device. Sign up for a free 30-day trial and free audiobook download by going to www.audiobooks.com/freebook
Archiving Authors (18:50)
Inspired by the story that the Harry Ransom Center at the University of Texas at Austin purchased Ian McEwan's archives for $2 million, Michael and I discuss the appeal of access to an author's papers, letters, and early drafts of beloved books. In the course of the conversation, we talk about the  extensive literary archives at the Harry Ransom Center and now I want to take a road trip to Austin.
Other books mentioned in this segment:
Building the Monkey House: At Kurt Vonnegut's Writing Table by Kurt Vonnegut and Gregory D. Sumner (ed).,
The Original of Laura by Vladimir Nabokov
Two books we can't wait for you to read (27:56)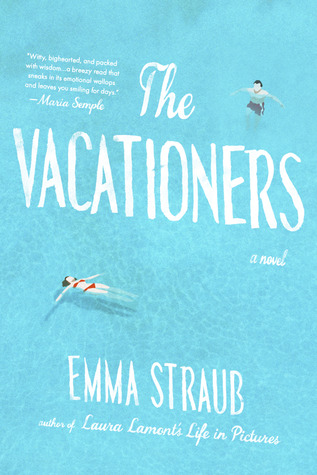 This week Michael recommends a graphic novel that he believes will have appeal beyond graphic novel fans: Afterlife with Archie by Roberto Aguirre-Sacasa with art by Francesco Francavilla. In this book, Archie, Jughead and the rest of the Riverdale crew encounter zombies. Definitely not for children, it's dark and creepy and a lot of fun.
I had a "literary vaction" with Emma Straub's The Vacationers, a wonderful novel of a family and assorted others who spend two weeks vacationing together on the Spanish island of Mallorca. Straub's characters quickly came to feel like my own family and friends, to the point where I missed them when I finished the novel. I can't recommend this more highly to take with you on your own vacation.