Podcast: Play in new window | Download (Duration: 39:25 — 36.2MB)
Subscribe: iTunes | Android | RSS
A rant on on people who think they know what you should and shouldn't read; CallMeIshmael; The Quick and The Painter
Call Ishmael. Really.
We just learned about a very cool site, CallMeIshmael, that we love. It's a site where you can call and leave a short voicemail that tells a story about a book. The site is video, but also works as audio, and we've gotten permission to play one of the voicemails on this episode. But if you're reading the show notes, do check out the site itself to get the full (very cool) experience. The entry we played on the podcast is The Merriam-Webster Dictionary.
Audiobook of the week (07:49):
I Know Why the Caged Bird Sings, written and read by Maya Angelou, is my pick for this week's Audiobooks.com Audiobook of the Week.
Special thanks to Audiobooks.com for sponsoring this episode of Books on the Nightstand.
Audiobooks.com allows you to listen to over 40,000 audiobooks, instantly, wherever you are, and the first one is free. Download or stream any book directly to your Apple or Android device. Sign up for a free 30-day trial and free audiobook download by going to www.audiobooks.com/freebook
Read whatever the *%$# you want (14:15):
A rant. Between this Slate article on Young Adult novels and the reviews mentioned in this Vanity Fair piece about Donna Tartt, we have had it up to here with people trying to dictate what others should and shouldn't read. We believe that you should read whatever brings you pleasure. For those of us who are not professional critics, it is more than possible to read a book that is less than perfect yet still enjoy the read.
We'd love to hear your thoughts on this topic, for a special listener voicemail show. Please call our voicemail line: (209) 867-7323, and let us know what you think. We'll play a selection of responses on an upcoming episode.
Two books we can't wait for you to read (31:14):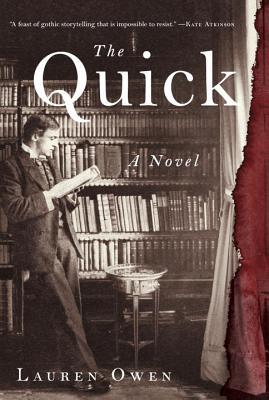 Michael recommends The Quick by Lauren Owen. He absolutely loves it, and absolutely can't tell you much about it.  A crumbling manor house outside of London in the late 1800s, a disappearance, and a secret society should be enough to whet your appetite for The Quick.
My pick for this week is The Painter by Peter Heller. I love this novel so much, even more than I loved The Dog Stars, which I wouldn't have thought possible. I think this is a book that will appeal to so many of you: those of you who love beautiful sentences, those that like intriguing characters, those that love great descriptions of the landscape, and all of you that love a fully-realized story. Don't miss this one.