Podcast: Play in new window | Download (Duration: 26:36 — 24.4MB)
Subscribe: iTunes | Android | RSS
This week, a very special episode focusing on just one book, A Little Life by Hanya Yanagihara.
Audiobook of the week (04:30)
Doc, written by Mary Doria Russell and narrated by Mark Bramhall is my pick for this week's Audiobooks.com Audiobook of the Week.
Special thanks to Audiobooks.com for sponsoring this episode of Books on the Nightstand.
Audiobooks.com allows you to listen to over 40,000 audiobooks, instantly, wherever you are, and the first one is free. Download or stream any book directly to your Apple or Android device. Sign up for a free 30-day trial and free audiobook download by going to www.audiobooks.com/freebook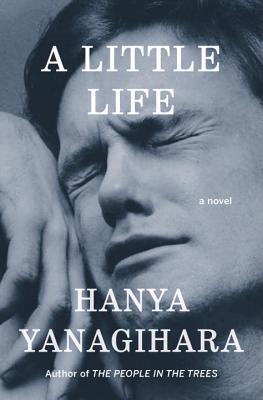 This week, Michael and I talk about A Little Life by Hanya Yanagihara.
I wanted to dedicate this episode to a single book, because it's a book that I feel intensely passionate about. It's brilliant, accomplished, should win awards — and it's emotionally devastating. It's not a book that I can sum up easily. And it's not a book that is for everyone.  It's dark, and sometimes difficult to read about the horrors that one man experiences in his little life. But in the end, it is more than worth the uncomfortable moments that make you want to look away from the page.
Because it's not easy for me to write about this book, you can hear me talk about it (if you are receiving this via email, there should be a download link at the bottom of the email. Just download the file, open it and listen).
It's an incredibly important book. I think you'll be hearing a lot about it.
I hope you'll read it, and let me know what you think.