Podcast: Play in new window | Download (Duration: 40:23 — 37.0MB)
Subscribe: iTunes | Android | RSS
Ann recounts her weekend at BookCon, and we recommend The League of Regrettable Superheroes by Jon Morris, and In the Unlikely Event by Judy Blume.
BOTNS Summer Bingo is underway, don't forget to download your card here! A listener asked about reading graphic novels, since that is a square on her Bingo card, and I recommend two great online guides to reading comics and graphic novels. Sarah wrote from England to let us know that she and her friend Shona never stopped playing Book Bingo after last Summer. Using the same website we use, they added some categories to our list and have continued to choose their next books based on a Bingo row or column they are trying to fill. They may even keep choosing their books that way forever!
Dan Bloom, who coined the literary term "cli-fi," sent us a quick note to let us know about his website The Cli-Fi Report, a site I used to prepare for our recent episode, but forgot to mention on the show. Thanks Dan!
Audiobook of the week (06:21)
Luckiest Girl Alive by Jessica Knoll, narrated by Madeleine Maby, is Ann's pick for this week's Audiobooks.com Audiobook of the Week.
During the month of June, which is Audiobook Month, Audiobooks.com is giving away a different free audio every day!
Special thanks to Audiobooks.com for sponsoring this episode of Books on the Nightstand.
Audiobooks.com allows you to listen to over 60,000 audiobooks, instantly, wherever you are, and the first one is free. Download or stream any book directly to your Apple or Android device. Sign up for a free 30-day trial and free audiobook download by going to www.audiobooks.com/freebook
BookCon, Year Two (12:25)
Ann has just returned from BookCon, the book convention for readers that took place this past weekend in New York. Only in it's second year, BookCon was filled with author celebrities like Judy Blume and John Green, celebrity authors like Mindy Kaling and Nick Offerman, and a panel with four superstar vloggers.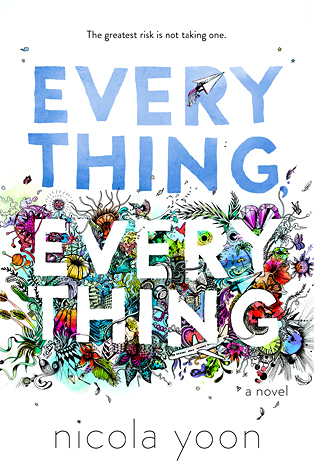 Other authors/books mentioned:
Next year, BookCon will be May 14 in Chicago. This fall however, authors will converge on NYC again, as Book Riot hosts its first Book Riot Live event, November 7-8, 2015. And Books on the Nightstand listeners can get $20 of their registration by entering the coupon code NIGHTSTAND during checkout.
Two Books We Can't Wait For You to Read (29:21)
The League of Regrettable Superheroes by Jon Morris is a collection of always odd, often hilariously misguided superheroes whose escapades actually saw the light of day in printed comic books. Filled with original art, this full-color hardcover is a gem for comic book fans.
In the Unlikely Event, is a brand new adult novel by Judy Blume. The story is based the real-life trio of plane crashes that occurred in her hometown of Elizabeth, NJ in the span of two-and-a-half months in the early 1950s. Like most Judy Blume books, this one perfectly captures the life of a teenaged girl,  but with the added dimension of the character's life as an adult looking back on the tragedies that defined a time in her childhood.