Podcast: Play in new window | Download (Duration: 32:55 — 30.1MB)
Tournament of Books Upsets!
We're almost into the final rounds of the Morning News Tournament of Books, and it's been a season of upsets. My favorite part of the competition is the commentary, so I'm not even that sad that my favorite books have been knocked out of the competition (though I'm rooting for Station Eleven and Dept. of Speculation to come back in the Zombie round).
 Audiobook of the week (07:01)
 
Hausfrau, written by Jill Alexander Essbaum and narrated by Mozhan Marno is my pick for this week's Audiobooks.com Audiobook of the Week.
Special thanks to Audiobooks.com for sponsoring this episode of Books on the Nightstand.
Audiobooks.com allows you to listen to over 40,000 audiobooks, instantly, wherever you are, and the first one is free. Download or stream any book directly to your Apple or Android device. Sign up for a free 30-day trial and free audiobook download by going to www.audiobooks.com/freebook
Technology in fiction (11:40)
Our conversation this week is inspired by "Reader, I Muted Him, an article written by Steve Himmer, author of Fram.
Technology in fiction can be tricky — dilemmas become easily solved with a cellphone and access to the internet. Missed connections are no longer missed, thanks to text messages and phone calls. But there also some books that put technology at the center. Himmer's Fram is one, as is Jonathan Coe's The Terrible Privacy of Maxwell Sim. How would your favorite novel be changed if modern technology had a walk-on role? How ubiquitous does a technology have to be to add meaning a novel? We talk about these and other questions for which there are no answers.
Two books we can't wait for you to read (22:54)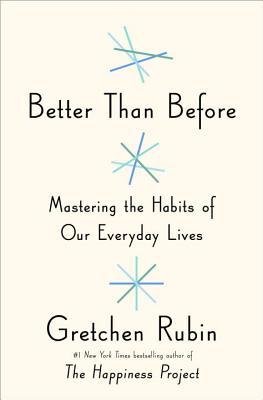 The Tusk That Did the Damage by Tania James is a novel that multi-layered novel that is told from the point of view of three characters: a young filmmaker, an elephant poacher, and the elephant himself. Yes, part of the novel is told from the perspective of the elephant. Believe me, it totally works, and was my favorite part of the novel.
Michael really enjoyed Better Than Before: Mastering the Habits of Our Everyday Lives by Gretchen Rubin, which gave him insight into his "habit tendencies." Filled with personal stories and case studies, Michael found himself marking sections and pages, and learned a lot about himself.