Podcast: Play in new window | Download (Duration: 32:26 — 29.8MB)
Authors writing under other names. We look at the 2014 Man Booker Prize Longlist. We recommend The Other Language by Francesca Marciano and The Magician's Land by Lev Grossman. 
Authors Hiding in Plain Sight
Brian from Redondo Beach, CA asked why The Silkworm was published under the name Robert Galbraith, when nearly everyone knows that's a pseudonym for JK Rowling. Authors choose pseudonyms for many reasons, two of the most popular being wanting to write in a genre different from the one in which they are already known, and wanting to have the books written pseudonymously judged on their own merits, and not compared to the author's other work. Some authors who have written under other names include:
Audiobook of the week (09:49)
Guests on Earth by Lee Smith, narrated by Emily Woo Zeller, is my pick for this week's Audiobooks.com Audiobook of the Week.
Special thanks to Audiobooks.com for sponsoring this episode of Books on the Nightstand.
Audiobooks.com allows you to listen to over 40,000 audiobooks, instantly, wherever you are, and the first one is free. Download or stream any book directly to your Apple or Android device. Sign up for a free 30-day trial and free audiobook download by going to www.audiobooks.com/freebook
The 2014 Man Booker Prize Longlist (12:42)
This year's Booker Prize Longlist was announced last week, and it's the first since the rules were updated to put into contention any book written in English, not just books written by a citizen of the UK commonwealth. Many (Americans included) feared that this new rule would lead to glut of US contenders, but, of the 13 titles on the longlist, only four were written by Americans. The shortlist of 6 finalists will be announced on September 9, and the winner will be unveiled on October 14. You can see the full list here.
Two Books We Can't Wait For You to Read (24:12)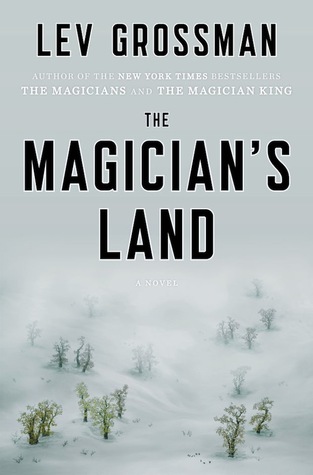 Ann recommends The Other Language by Francesca Marciano, a book she calls a "literary vacation." It's a collection of short stories that should appeal to people who don't like short stories. The title story is one Ann's favorites in this collection.
I was thrilled to read The Magician's Land, the final book in Lev Grossman's Magicians trilogy. It's a wonderful conclusion to the story and does a great job wrapping up story lines and character arcs. This series has been bought for television, so don't wait too long to read it!