Podcast: Play in new window | Download (Duration: 13:59 — 12.9MB)
Due to audio recording difficulties, this week's episode is short. But, we still manage to recommend an audiobook, plus The Children Act by Ian McEwan and Rainey Royal by Dylan Landis.
Due to technical difficulties and an incomplete audio file, we have a short episode this week, one that has been stitched together from several different recordings. We will return next week with a full episode – recording equipment willing!
Audiobook of the week (01:54)
Frank Einstein and the Anti-Matter Motor by Jon Scieszka, narrated by Jon Scieszka and Brian Briggs,  is my pick for this week's Audiobooks.com Audiobook of the Week.
Special thanks to Audiobooks.com for sponsoring this episode of Books on the Nightstand.
Audiobooks.com allows you to listen to over 40,000 audiobooks, instantly, wherever you are, and the first one is free. Download or stream any book directly to your Apple or Android device. Sign up for a free 30-day trial and free audiobook download by going to www.audiobooks.com/freebook
Two Books We Can't Wait For You to Read (05:29)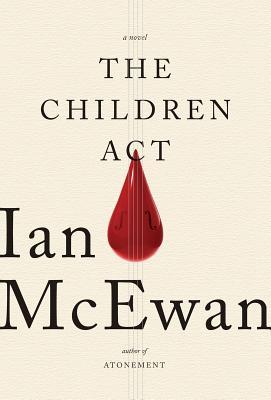 Big surprise.. Ann loved Ian McEwan's new book The Children Act! It's not like he's her favorite author or anything. McEwan's new book, about a British Family Court judge whose own family is starting to fracture, is short, but Ann read it slowly, savoring McEwan's wonderful prose.
Dylan Landis's Rainey Royal tells the story of Rainey from age 14 through her mid-20's. She lives, sometimes, with her father, a jazz musician more interested in his fawning acolytes than in his daughter. Her and her friends find themselves in situations that are comic, uncomfortable, and often dangerous. Rainey, her friends, and their stories will stay with me for a long time.