Podcast: Play in new window | Download (Duration: 31:27 — 28.8MB)
A discussion with Jynne Martin, one of the folks responsible for National Readathon Day.
My New Year's resolution of reading only one book at a time has been working incredibly well. On December 31, I was currently reading six books. As of the evening of January 5, I had completed all six of those by focusing on them one at time, giving each my full attention. Now, I don't start a new book until I've finished the last one.
Ann mentioned an article that suggests reading non-fiction during the day, and fiction right before bed. That's from a list by Austin Kleon called "How to Read More." He also published "33 Thoughts on Reading," which I love. Also, here's a link to the post where I downloaded the "Read a Book Instead" lock-screen image for my iPhone.
Audiobook of the week (09:55)
Dollbaby by Laura L. McNeal, narrated by January LaVoy, is Ann's pick for this week's Audiobooks.com Audiobook of the Week.
Special thanks to Audiobooks.com for sponsoring this episode of Books on the Nightstand.
Audiobooks.com allows you to listen to over 40,000 audiobooks, instantly, wherever you are, and the first one is free. Download or stream any book directly to your Apple or Android device. Sign up for a free 30-day trial and free audiobook download by going to www.audiobooks.com/freebook
A National Readathon Day Discussion with Jynne Martin (13:05)
This week we present a conversation Ann had with Jynne Martin, Publicity Director and Associate Publisher at Riverhead Books, a division of Penguin Random House. Jynne was one of the people involved in creating National Readathon Day, and Ann talks with her about the genesis and reasons for NRD. Jynne's also a writer, and her first collection of poetry, We Mammals in Hospitable Times, comes out on February 3.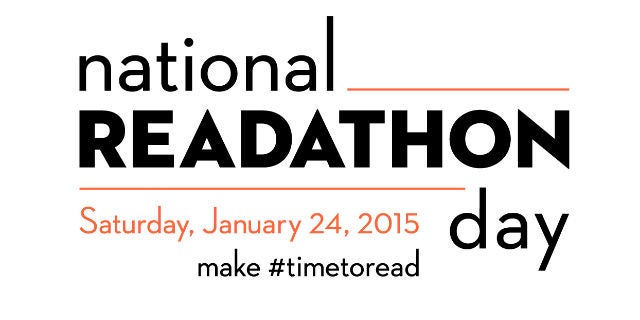 Also, a reminder about our fundraising efforts for National Readathon Day. Go to bit.ly/botnsreadathon to make a donation or join our team!
Two Books Jynne Can't Wait For You to Read (25:10)
As we usually do when we have a guest on the show, we asked Jynne to recommend two books she can't wait for you to read. She decided to be "mean" and tell you about books that you won't be able to get for awhile. So add these to your TBR pile and make a note in your calendar!
The Rocks by Peter Nichols is a novel that begins with an elderly couple having a terrible fight. Their story, and the book, is then told in reverse over the course of 80 years. On sale in June 2015
Fates and Furies by Lauren Groff. Jynne calls this a "huge ambitious novel of family and marriage" from the author of Arcadia, The Monsters of Templeton, and Delicate Edible Birds. On sale in September 2015 (no cover or Goodreads listing yet!)