Aug 18, 2015
Bring Your Own Book
Michael and I are both Kickstarter backers of a game called Bring Your Own Book. We played the game at Booktopia Vermont, and I've played the game with my family. Well, now they are fully funded and are taking preorders from the public to ship in October. We're not affiliated with the company at all, but we do think that book lovers will enjoy this and wanted to share it with you.
Illustrated Books for Grown-Ups (06:30):
This week we look at another BOTNS Bingo square that gives us the opportunity to highlight some cool books: "Written for an adult, but with illustrations."
S. by JJ Abrams and Doug Dorst, an incredible book that is really an art object, featuring bits of paper and ephemera inside, along with margin notes and other really cool things that as a whole tell the story.
Griffin and Sabine by Nick Bantock, which is notes and postcards between two characters, handwritten and illustrated.
Lots of annotated classics would qualify.
Stephen King's Joyland will be out in an illustrated edition on September 8th.
The Selected Works of TS Spivet by Reif Larsen
Night Film by Marisha Pessl
An upcoming novel that fits this category is Bats of the Republic: An Illuminated Novel by Zachary Thomas Dodson that will be published in the US on October 6th.
Many more suggestions on our Goodreads thread, including nonfiction (The Art of Raising a Puppy, for instance).
Two books we can't wait for you to read (17:19):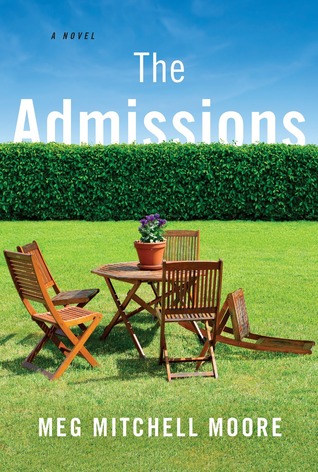 The Admissions by Meg Mitchell Moore is a novel of a seemingly perfect family, with an older daughter who wants nothing more than to get into Harvard. Meanwhile, secrets run throughout the family, with each member of the family afraid that they will be found out. This is a very entertaining that does an excellent job of portraying the challenges that exist in many "normal" families.
Fortune Smiles by Adam Johnson, Pulitzer Prize-winning author of The Orphan Master's Son, is a collection of 6 stories that Michael describes as "punch-you-in-your gut powerful." The story "George Orwell Was A Friend of Mine" might be Michael's favorite in this collection, but they are all very strong.